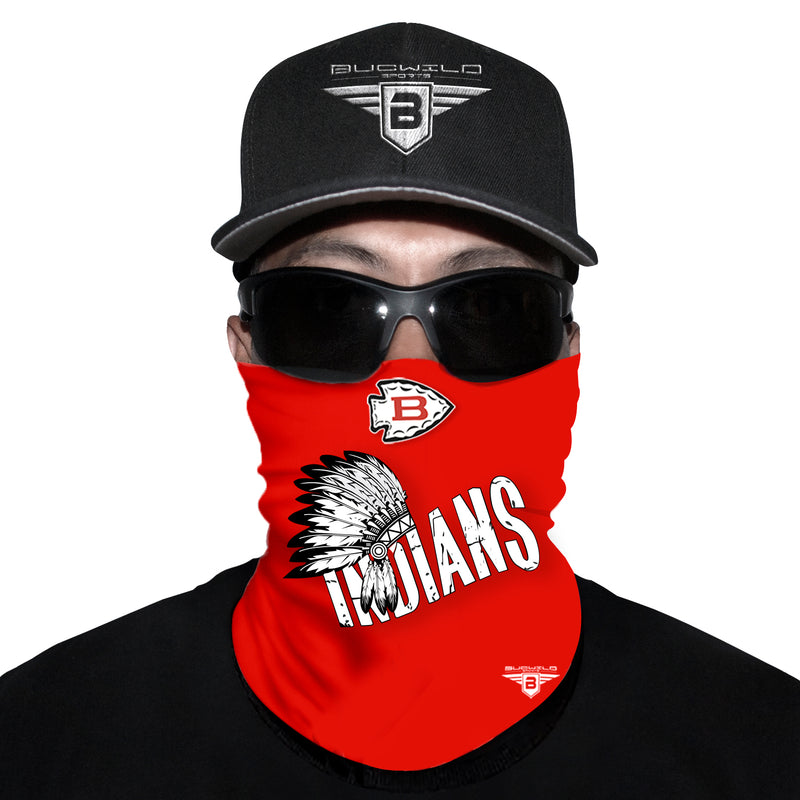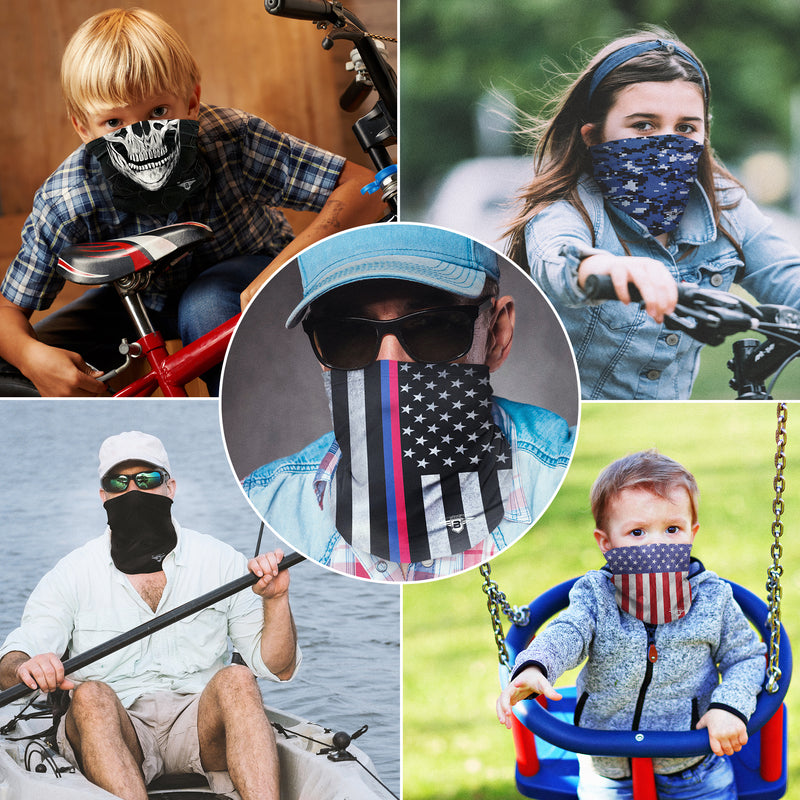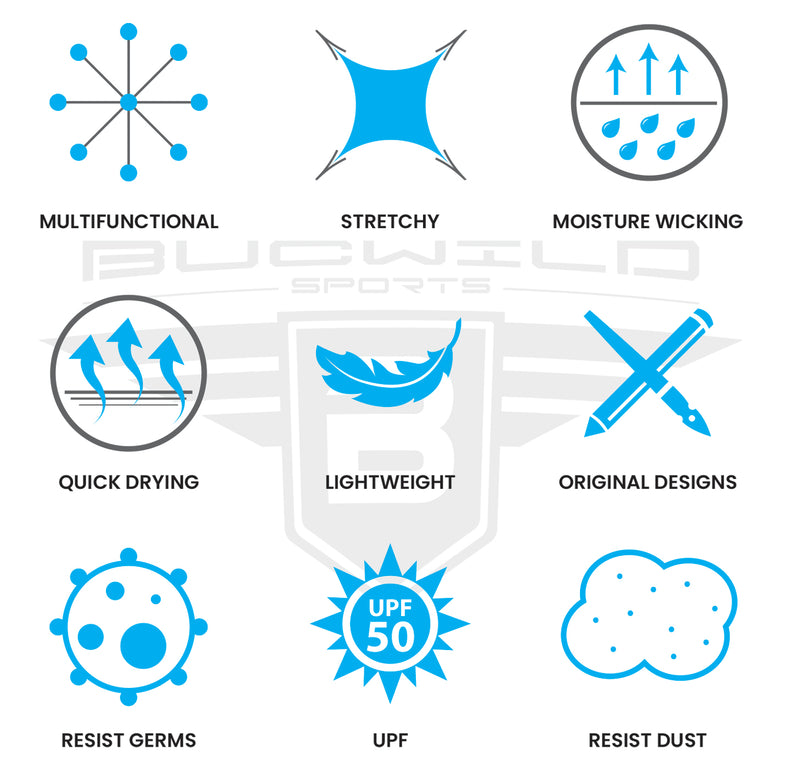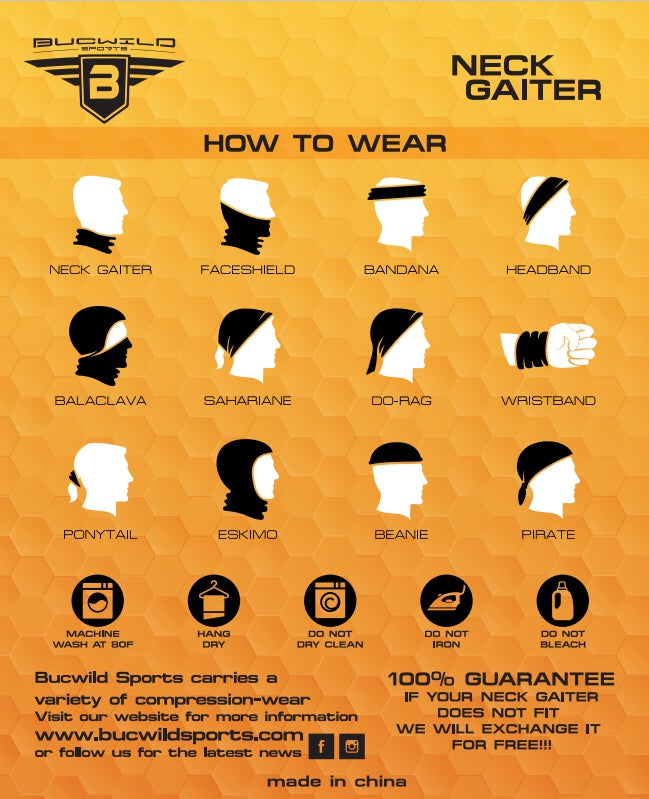 ✅ SIZES FOR EVERY AGE...Bucwild Sports neck gaiters are available in sizes for toddlers boys girls men & women. For children ages 8 & under we recommend size youth and for ages 9 & up we recommend size adult
✅ COMFORTABLE BREATHABLE REUSABLE...Bucwild Sports neck gaiters are made from polyester spandex moisture wicking fabric that feels silky soft against your mouth & face and allows for easy non restricted breathing. 
✅  MULTI PROTECTION...Our UPF 50+ fabric offers protection from harmful UV sun rays dust dirt pollen grass wind rain cold germs and more 
✅ MULTI-FUNCTIONAL DESIGN - Bucwild Sports neck gaiter can be worn in multiple ways: Bandanna face shield headband balaclava do-rag wristband ponytail beanie eskimo pirate sahariane just to names few
✅ 100% MONEY BACK GUARANTEE..If for any reason you're not 100% happy with your product simply message us through Amazon (be sure to contact Bucwild Sports & not AMZ customer service) and we will refund your full purchase price. No questions asked. If you would like to exchange for a different size or design we offer 100% free exchanges. Please contact us through Amazon & we will have your exchange mailed out within 24 hours. 

Tired of trying to keep dust and debris out of your face, only to find yourself overheated, short of breath, and looking through foggy glasses?
The new Bucwild Sports neck gaiter is the most comfortable face protection available. Unlike cotton face masks that absorb moisture and restrict your breathing, our easy-breathing, sweat-wicking fabric keeps your skin cool in the summer and warm in the winter. With breathable material that doesn't trap heat, you won't have to deal with foggy glasses while you wear the Bucwild Sports neck gaiter.  

Looking for a great gift idea, or trying to find a face mask that your loved ones will actually wear?
 Bucwild Sports shields come in multiple designs for every age. Below are just a few of our custom designs:
Digital Camo…a favorite of youth & adult athletes
First Responder…also known as thin blue line
USA & Mexico Flag
Skull
Scary Mask 
Bucwild Sports neck gaiters are perfect for:
 Motorcyclists
Fishing
Cyclists
Runners
Police
Fireman
Military
Hiking 
Shopping
Sports
School 
Work
Youth Sports
Concerts
Raves
Skiing 
and every time you leave the house!