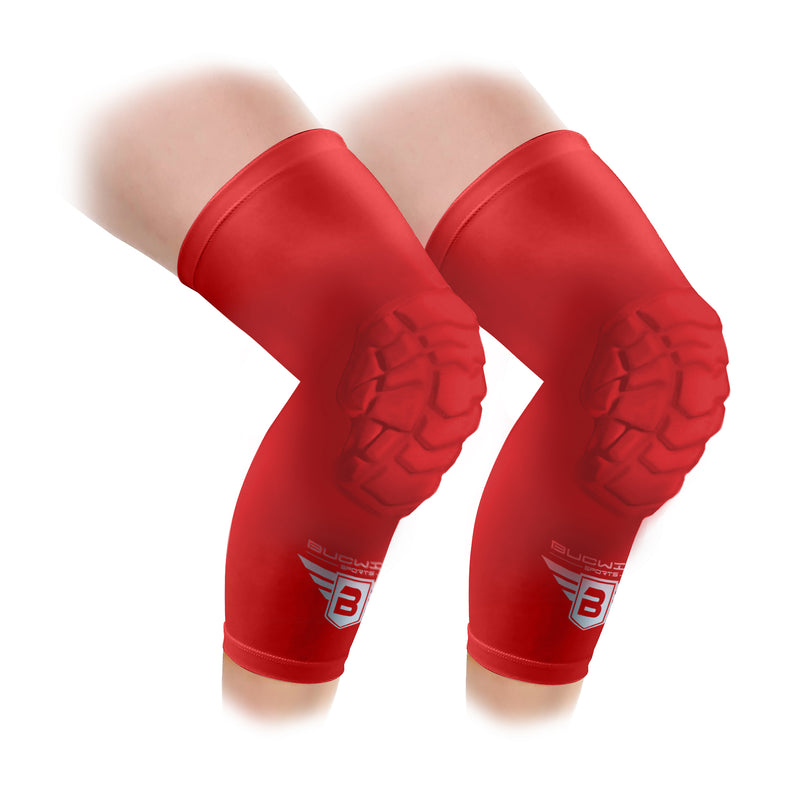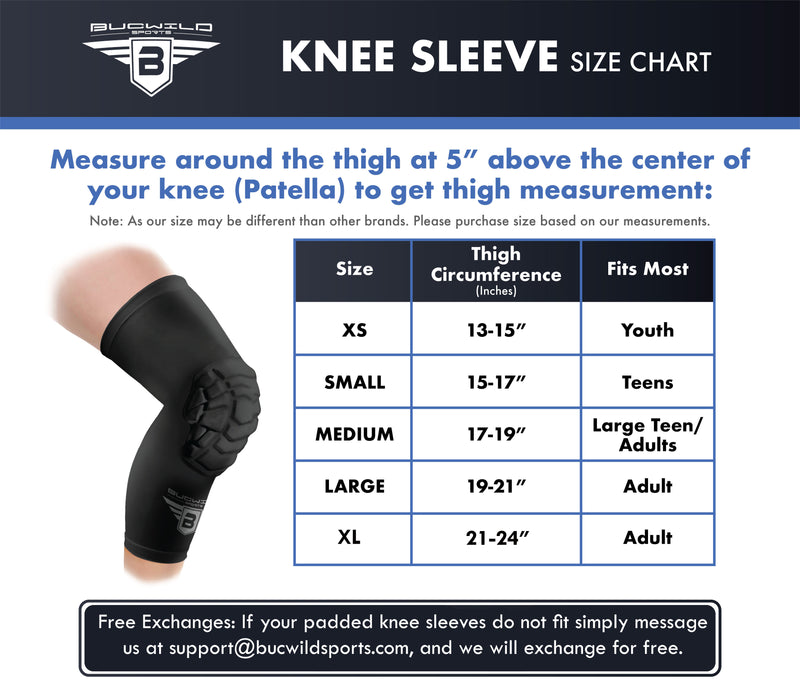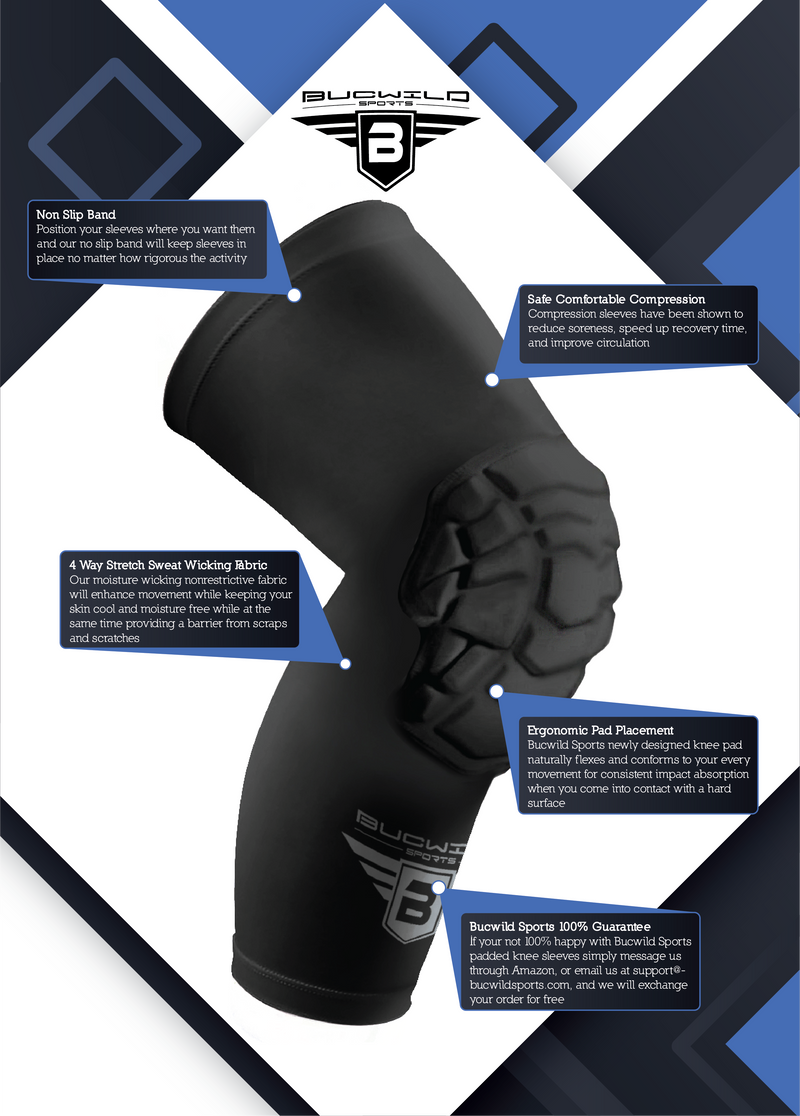 SAFE KNEE PROTECTION - Each Bucwild Sports padded knee sleeve features 10mm EVA foam padding, one of the thickest pads available without restricting performance, and a full 2mm thicker than most brands

BATTLE TESTED - Basketball football baseball wrestling volleyball soccer & weightlifting are just a few of the many sports & activities where athletes are using Bucwild Sports padded knee sleeves

ADVANCED SWEAT WICKING MATERIAL - Our padded knee sleeves offer premium softness and wicking ability using the most advanced composition of wicking compression material made.

PRECISION SIZING - No guessing at your correct size. Our sizes are already optimized for correct compression fit. Just use a tape measure and measure around your mid-thigh and a look at our (zoom-able) size chart. Using your measurements, find and order the appropriate size

100% FREE EXCHANGE GUARANTEE - If your sleeves do not fit simply message us and we will send you a new size at no cost to you
Bucwild Sports padded knee sleeves offer comfortable form fitting knee protection. Our padded knee sleeves protect the whole knee & not just the top of the knee like so many other brands. Bucwild Sports padded knee sleeves conform to your every move thanks to our second skin fit. 
Bucwild Sports Padded Knee Sleeves :
Increase blood flow and circulation throughout knees, thigh and foot
Reduce soreness and recovery time from training
Provide mild pain relief from over-use
Shield legs from harmful UV rays without using greasy lotions
Use as a rash guard and protect your knees from minor scratches and abrasions
Easily regulate body temperature with our easy-on-easy-off sleeves
Wear as a base layer for added comfort as knee warmers
BUCWILD COMPRESSION PADDED KNEE SLEEVES ARE IDEAL FOR:
Basketball
Baseball
Volleyball
Wrestling
Cycling
Football
Golf
Skating
Knee Brace
and many more activities
IMPORTANT - To choose the correct size measure around the thigh at 5" above the center of knee
Sizing:
XS (Youth) - 13" To 15"
Small (Teen/Adult) - 15" To 17"
Medium (Adult) - 17" To 19"
Large (Adult) - 19" To 21"