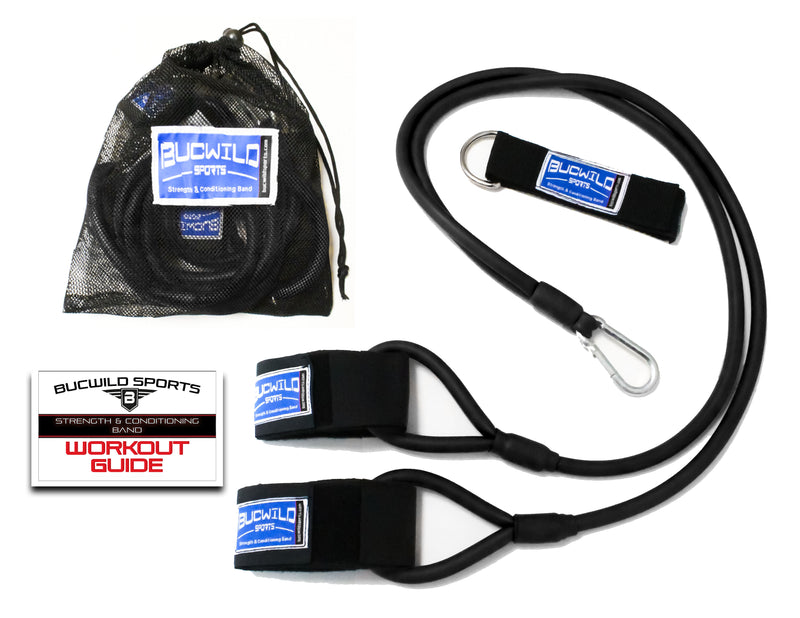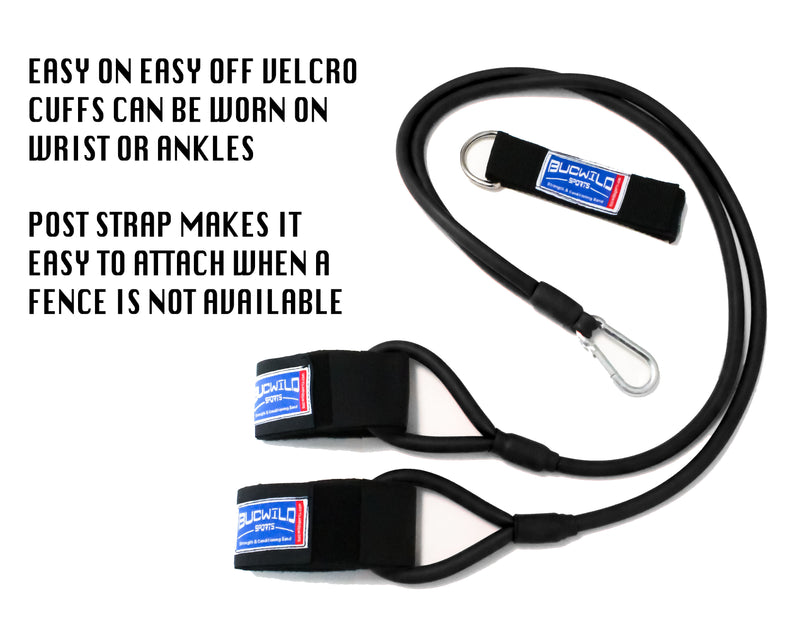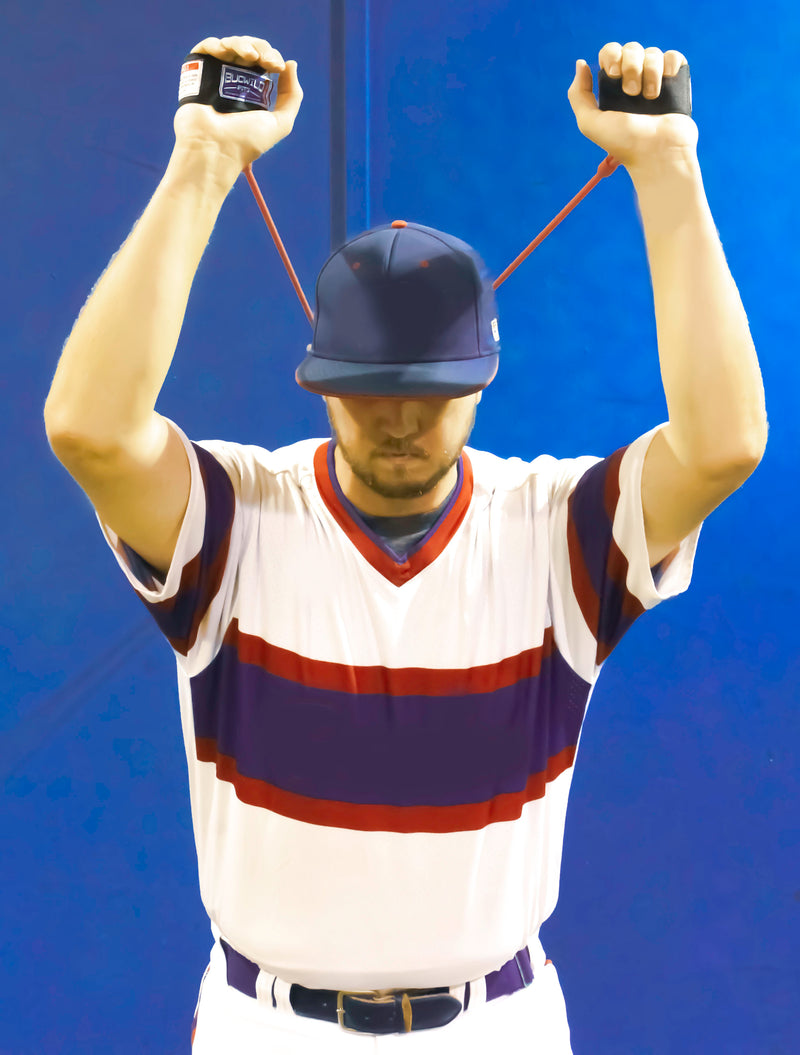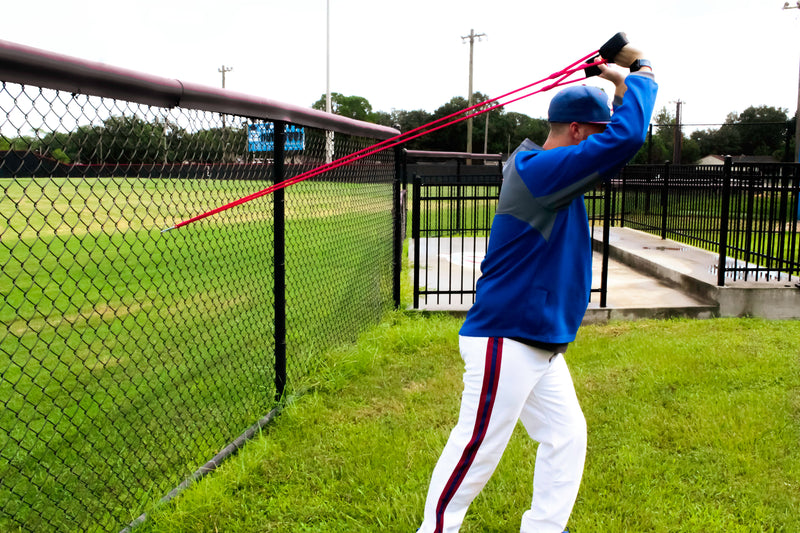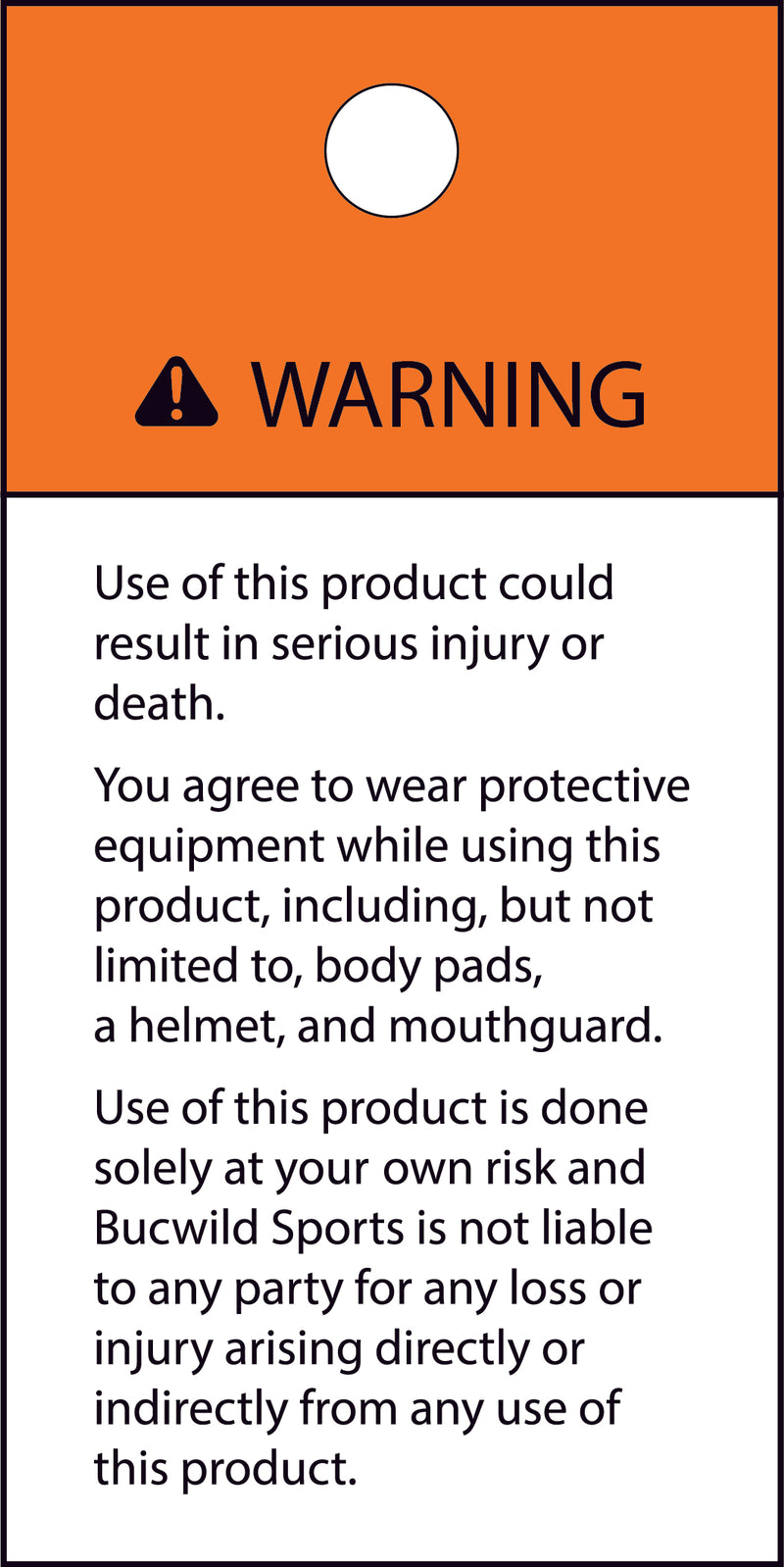 ✅ TAKE YOUR PERFORMANCE TO A NEW LEVEL: The Bucwild Sports bands, often referred to as Baseball Bands, help athletes safely & quickly improve their pitching throwing passing running & hitting skills by warming up & strengthening their muscles.
✅ PREVENT INJURIES DURING TRAINING: By warming up and stretching your arms back shoulder legs and glutes pregame you greatly increase your chances of avoiding a sports-related injury. Use your work out bands for 5-10 minutes post game too, to relax & soothe your stretched muscles.
✅ SPEED UP YOUR RECOVERY: Boost your muscle blood flow flexibility strength and endurance with our resistance bands. Use them regularly to support your recovery schedule get back your full mobility and get well faster.
✅ NOT JUST FOR BASEBALL PITCHERS! A lot more than a baseball exercise bands set, our premium stretch bands for working out are also great for softball basketball volleyball players gym addicts crossfit physical therapy pilates yoga enthusiasts and anyone looking to safely increase their strength & avoid injury
Improve Your Game With An Elite Set Of Resistance Bands
Looking for a workout band to help you warm up your muscles and skyrocket your hitting pitching or throwing baseball skills?
In search of a sturdy easy to use and safe exercise band for your gym sessions or your kid's sports training?

Presenting The Ultimate Resistance Band For Working Out Released by Bucwild Sports
To enhance your skills without the risk of accidents the key is to properly warm up and strengthen your muscles.
We have created a stretch resistance band that will increase your stamina strength and flexibility to turbocharge your performance in sports or in the gym.
And we are offering it to you in 2 different tension levels, to meet the needs of adults and young dedicated athletes

Find In The Box:
Bucwild Sports Resistance Band w/ Carabiner - easily attaches to fence
Post Attachment - Can be used to attach to any stationary object
Workout/Exercise Guide
Mesh Bag

A Thoughtful Gifting Idea
Surprise a baseball player, gym enthusiast or pilates lover with a thoughtful gift! Offer the Bucwild resistance band as a birthday, Christmas or holiday gift and impress

Why Choose The Bucwild Resistance Band?
✔ Multipurpose 10.5"L X 9.25"W Stretch Band
✔ 2 Tension Levels - Red For Adults & Black For Youth Boys & Girls Under 12 Years of Age
✔ Easy To Carry – Compact & Lightweight Just 8oz
✔ Not Just For Pitchers - Ideal For Pre & Post Workout, As Well As Rehab